Act quick for this beautiful investment in Ebbw Vale for £14k flip!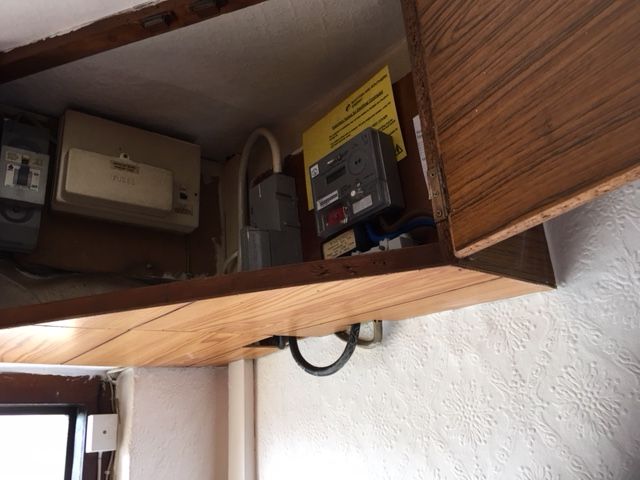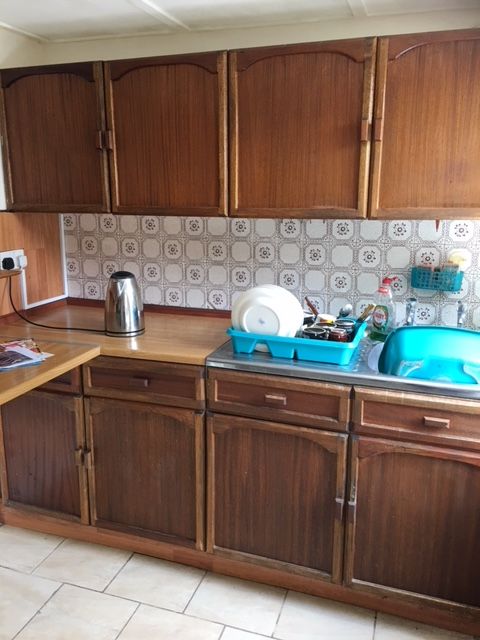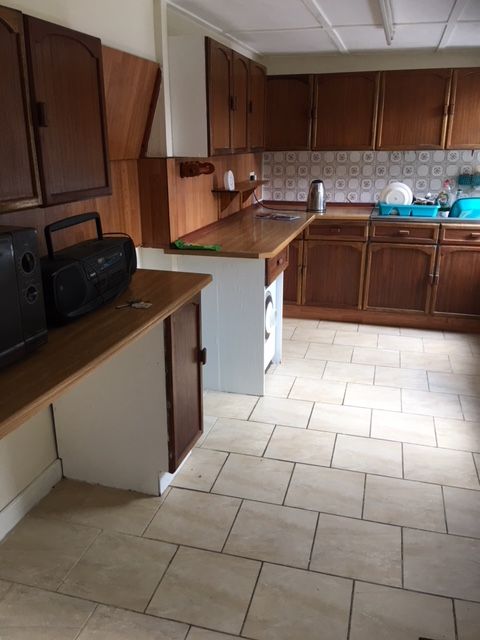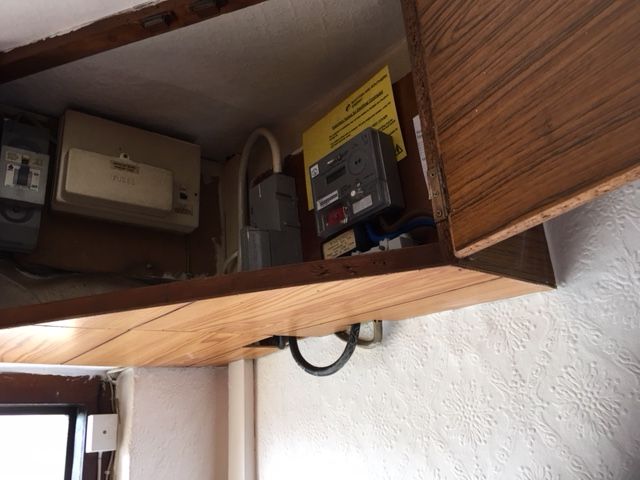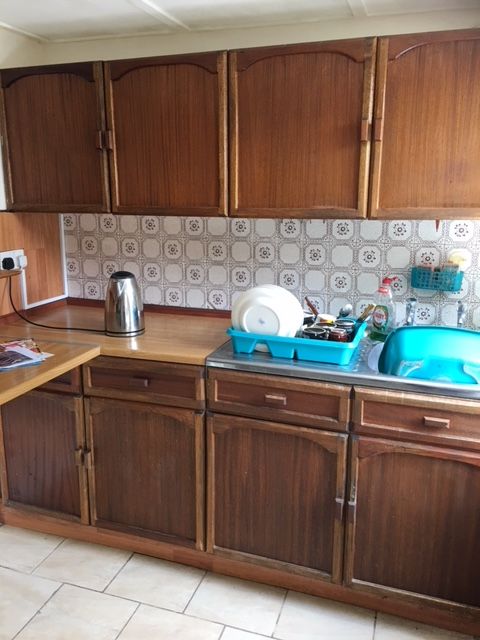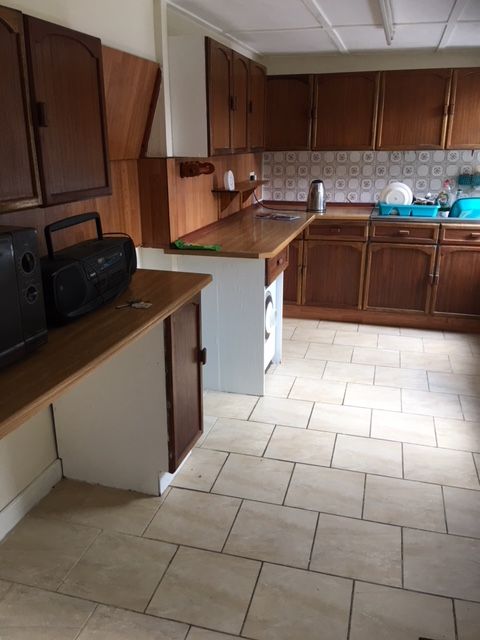 sold out
Act quick for this beautiful investment in Ebbw Vale for £14k flip!
Reserve this investment for £214
(Remainder of fee due on completion)
This property is available with us again because the last investor was unable to complete. All conveyancing is done and ready for exchange should new investor want a quick purchase!
Property Summery: This is a two double bedroom terrace house with a double extension, it has an additional first floor room and further boasting two reception rooms in need of a full refurb. It's located in the heart of Brynmawr town and just a few miles is the largest town in Blaenau Gwent county borough Ebbw Vale. The population is roughly 33,000 and it has direct access to the dual-led A465 Heads of the Valleys trunk road and borders the Brecon Beacons National Park.
The property is briefly comprised of; entrance hall through to receptions one & two onto kitchen/ diner on the ground floor. The first floor provides for access to; two double bedrooms, additional room & onto bathroom. There is scope to turn the property into a thee bedroom.
The property benefits from having parking either side of the road and allowing for traffic to drive up and down the street so a very spacious road, the Welfare Park is a 2 minute walk from the property and their are bus stops nearby allowing easy access for transport.

Asking Price: £69,950
Agreed Sale Price: £56,000
Done Up Value Estimate: £100,000
Refurbishment Budget: £21,000
Potential Profit: £14,005
Flip Figures (Buy, Renovate, Sell)
Purchase Price: £56000.00
Refurb costs: £21000.00
Entry legal costs: £1200.00
Exit legal costs: £1200.00
Stamp Duty: £1680.00
Survey: £480.00
Broker Fee: £400.00
SMP Consultation Fee: £2145.00
6 months of bills: £750.00
Estate agent selling fees: £1140.00

Total: £85995.00
RESALE PRICE: £100000.00
Profit: £14005.00
Comparable(s)
Comparable 1: George Street, Brynmawr, Ebbw Vale, NP23 4TW - 3 bed end of terrace - SSTC £110,000 - Great condition
Comparable 2: Beaufort Hill, Beaufort, Ebbw Vale, Blaenau Gwent, NP23 5QR - 3 bed mid terrace - SSTC £105,000 - Great condition
Comparable 3: 15 George Street, Brynmawr, Ebbw Vale, NP23 4TW- 3 bed mid terrace - SOLD £92,000 11 May 2017 - Good condition
Refurbishments required
*Rip out
*Re plaster where necessary
*Full re wire
*New kitchen and tiles
*New bathroom and tiles
*Paint and Decorate throughout
*Carpets and Flooring throughout
*Internal doors throughout
*New front door
*Creation of third bedroom
*Garden- tidy/curb appeal
BTL Figures (Buy To Let)

Purchase Price: £56000.00
Deposit required 75% LTV:£14000.00
Refurb costs: £21000.00
Legal costs: £1200.00
Stamp Duty: £1680.00
Survey: £280.00
Broker Fee: £400.00
SMP Consultation Fee: £2145.00
6 months of bills: £750.00
6 months mortgage: £630.00
Total required: £42085.00

Rental Income: £550.00
New Mortgage (3%): £187.00
EA Rate (9%): £49.50
MOE rate (9%): £49.50
CASH FLOW: £263.50
Money Left In: £9437.00
Years to paid back: 3

FLIP ROI: 31%
BTL ROI: 33%
Area Description: Brynmawr is a bustling market town in the heart of Blanau Gwent, nestled in the hills at the top of the Heads of The Valleys Road, which offers excellent links to Abergavenny and the South. The area has excellent schools and facilities such as a leisure centre in the nearby Ebbw Vale and a newly refurbished cinema in Brynmawr's market square where a weekly local market is held.
Ebbw Vale can be found a few miles down valley, and is most famous for it's old Steel Works site, which is currently being regenerated and the old site will soon hold the new hospital, and railway station direct to Cardiff, bringing valuable links to the city. Brynmawr is a popular town for young families as it offers a fantastic sense of community spirit, with families often choosing to stay in the area indefinitely.
Heads of the valleys road infrastructure is being made into dual carriage way all the way to the 'up and coming' Merthyr Tydfil. The A465 dual carriageway between Gilwern and Brynmawr is scheduled for completion in mid 2018. The latest phase of the Heads of the Valleys road infrastructure project is costing around £220m.
So far Section 1 between Abergavenny and Gilwern, Section 3 between Brynmawr and Tredegar, and section 4 between Tredegar and Dowlais Top have been completed.
Sections 5 and 6 are scheduled to be completed in 2020.

Much of it is already done but it's not yet complete.
Here's a link to the works going on: https://www.walesonline.co.uk/business/business-news/how-key-section-heads-valleys-11765260
Nearest rail link is Ebbw Vale - 2.6 miles
A465 2.5 miles from the property, Methyr Tydfil 12.5 miles (18 minute drive), 33 miles (47 minute drive).

Entertainment/Leisure - Great selection of local bars, restaurants and a cinema. Ebbw Vale sports centre has some great facilities including a gym, swimming pool with diving facilities and can host a range of events which have included The Royal Shakespeare Company, Mixed material Arts Events, Swimming Galas and is just 2.8 miles (9 minute drive).
A number of restaurants are within 5 miles of the property. There is a Halfords, Asda superstore, public park, Golf club, Rugby/Football club and Cinema within 3 miles of the property, offering great amenities and leisure in close proximity to the property. Accommodation Premier Inn 4.2 miles (10 minutes drive) Cost Dragon 3 star 1.3 miles (5 minutes), Soar Chapel Guest House 4 star 0.1 mile (1 minute). The town of Ebbw Vale is 2.6 miles (8 minutes drive) has lots to offer like any other town and has train stations that get you to Cardiff central in 1 hour.

SCHOOLS-
Brynmawr Foundation School (Secondary) 0.9 miles
Ebbw Fawr Learning Community - Secondary super school 2.6 miles
St Mary R C Primary School 0.5 miles
Blaenycwm Primary School 0.4 miles
St Marys Church Primary School 0.4 miles
Guidelines towards achieving the desired outcome; in order for you to take full advantage of this process; the following helps:
Pay deposit to Source My Property (SMP) to secure the deal (and this deal would be removed or marked as sold, from all our advertising/ marketing portals). Then, do your own due diligence.

Provide certified photographic forms of identification e.g. driving license, passport etc.

Utility bill; to confirm your residential address (i.e. recent or within the last 3 months).

Proof of funds (POF) e.g. bank statements with sensitive information blacked-out, mortgage application in principle (AIP) from a broker/ financial institution; to cover the full purchase price.

Broker/ financial institutions details (i.e. name; practice name; address; contact telephone number and email address) to act on your behalf in the financial transfer of funds when required to complete the purchase.

When could you visit the property or properties? Ideally, within the first 7 days.

Solicitor details (i.e. name; practice name; address; contact telephone number and email address) to act on your behalf in legal conveyancing.
SMP operates in trust with its potential investors. SMP is registered with the Property Ombudsman Group. SMP prides itself on delivering BMV deals with accuracy and confidence. The sourcing fee for this deal is £2145 which is paid on completion of the sale. A £214 deposit is required to secure the deal which is refundable if the investor decides not to proceed to an agreed sale with the vendor, ie after viewing. The deposit is not refundable if the investor pulls out of the purchase after sale agreed.
SMP takes no responsibility if deals "fall through" for matters out of our control. It is always highlighted that property investment carries an element of risk and ultimately a deal may not be successful. There for deal owners are advised to carry out their own due diligence to confirm for themselves the findings SMP present. SMP has no control of the UK property market prices and investments can be lost or profit margins shortened with the fluctuating market.