Amazing flip for £18,100 or BTL in a demand area of Treorchy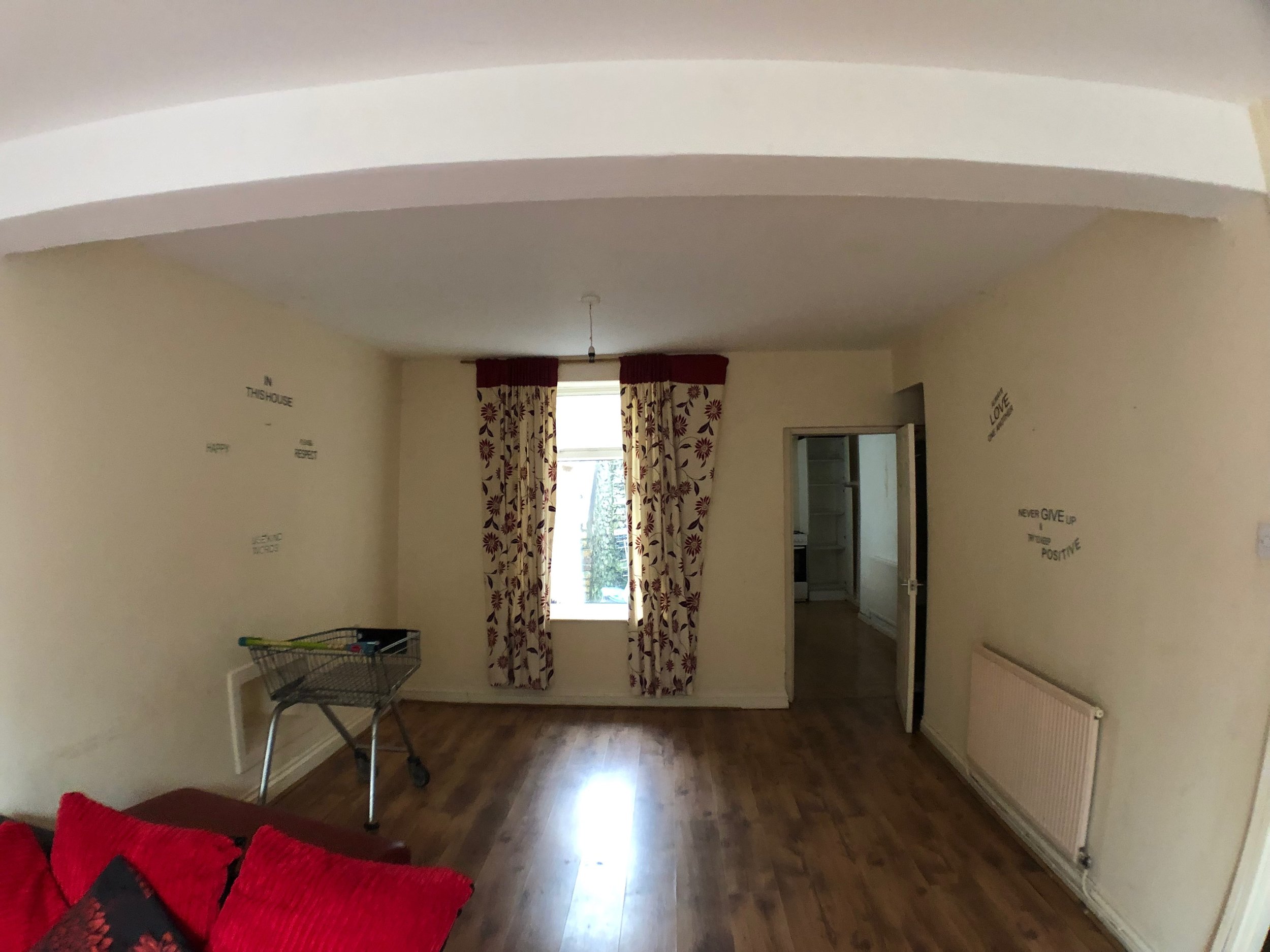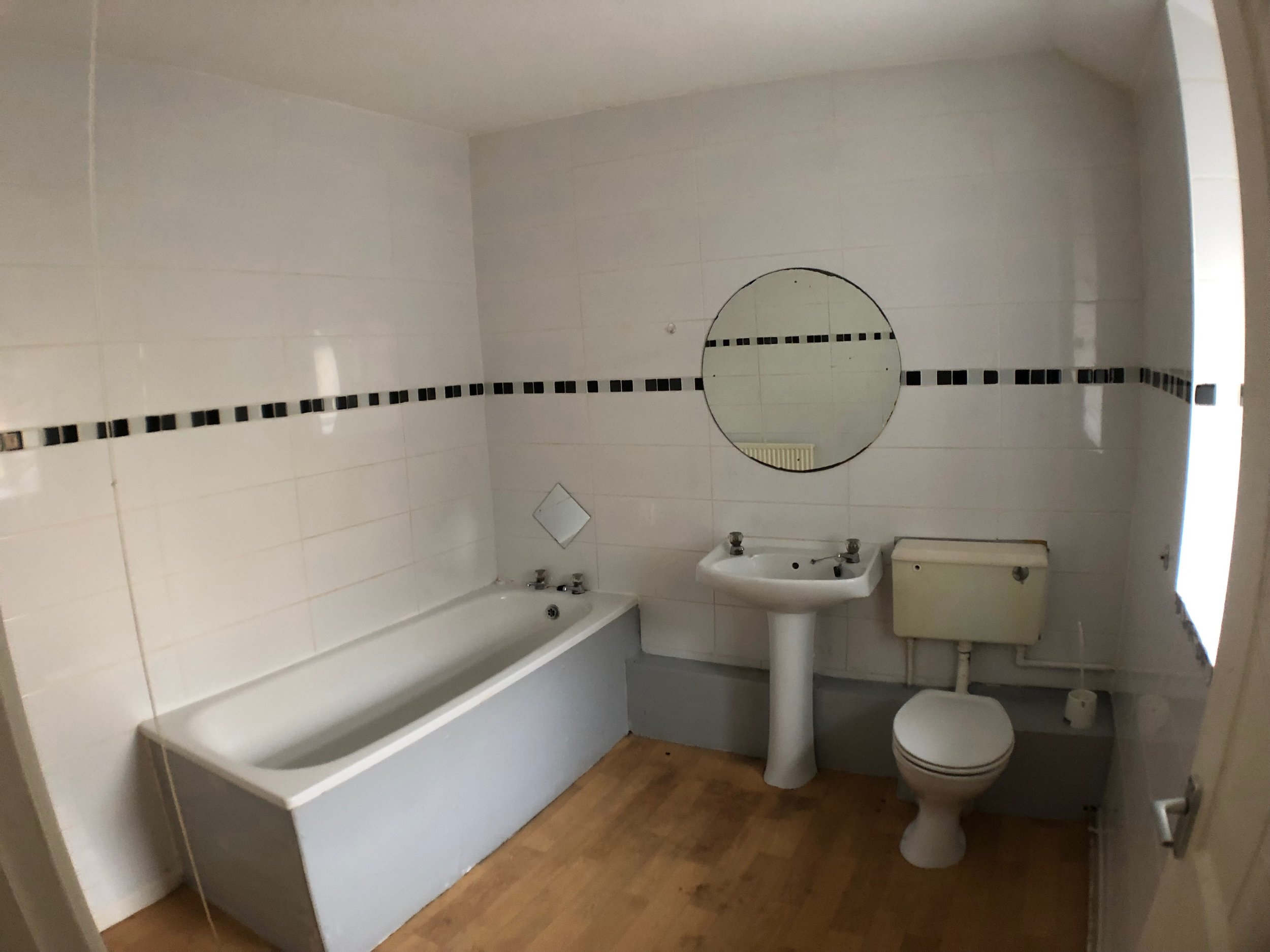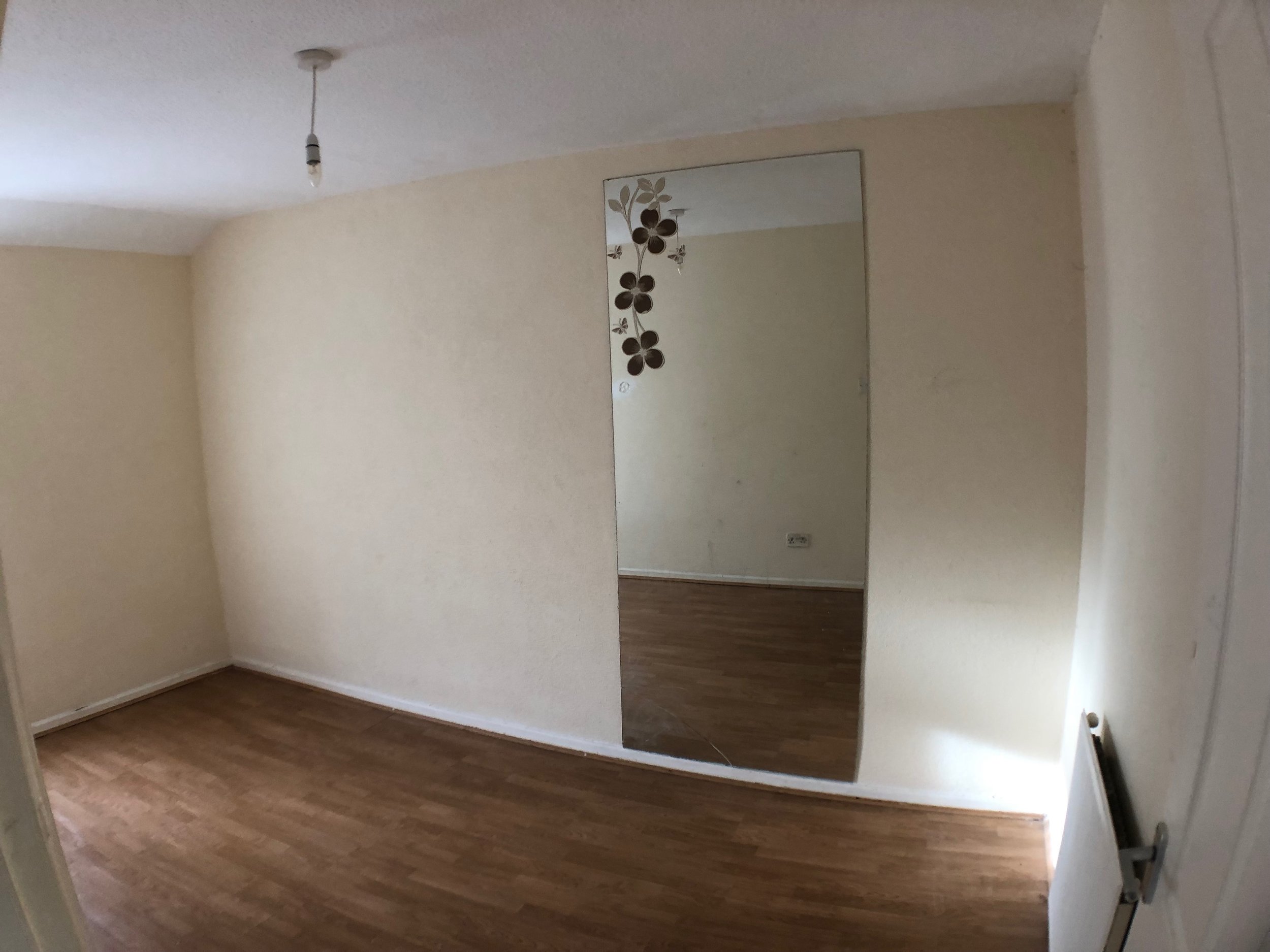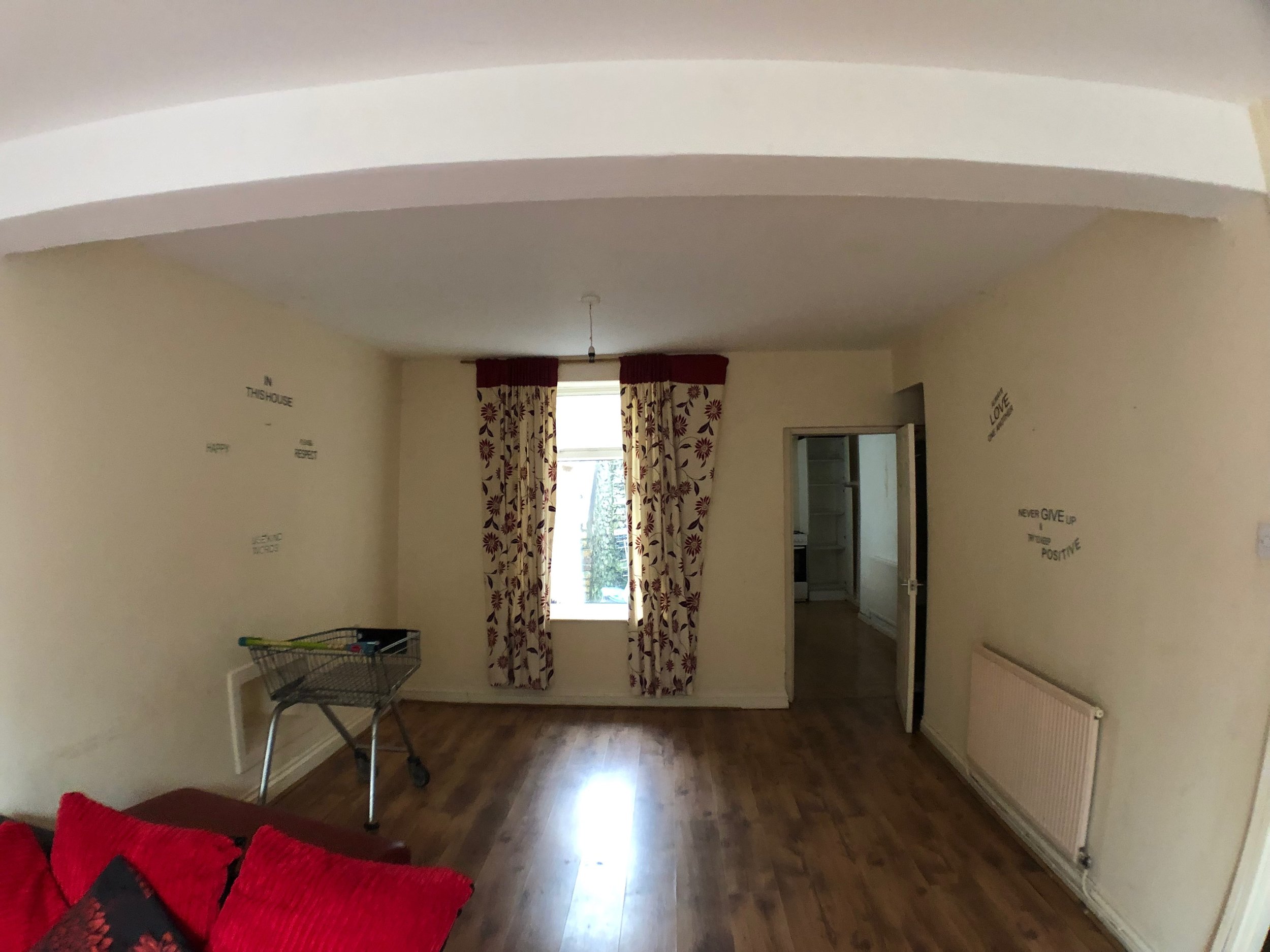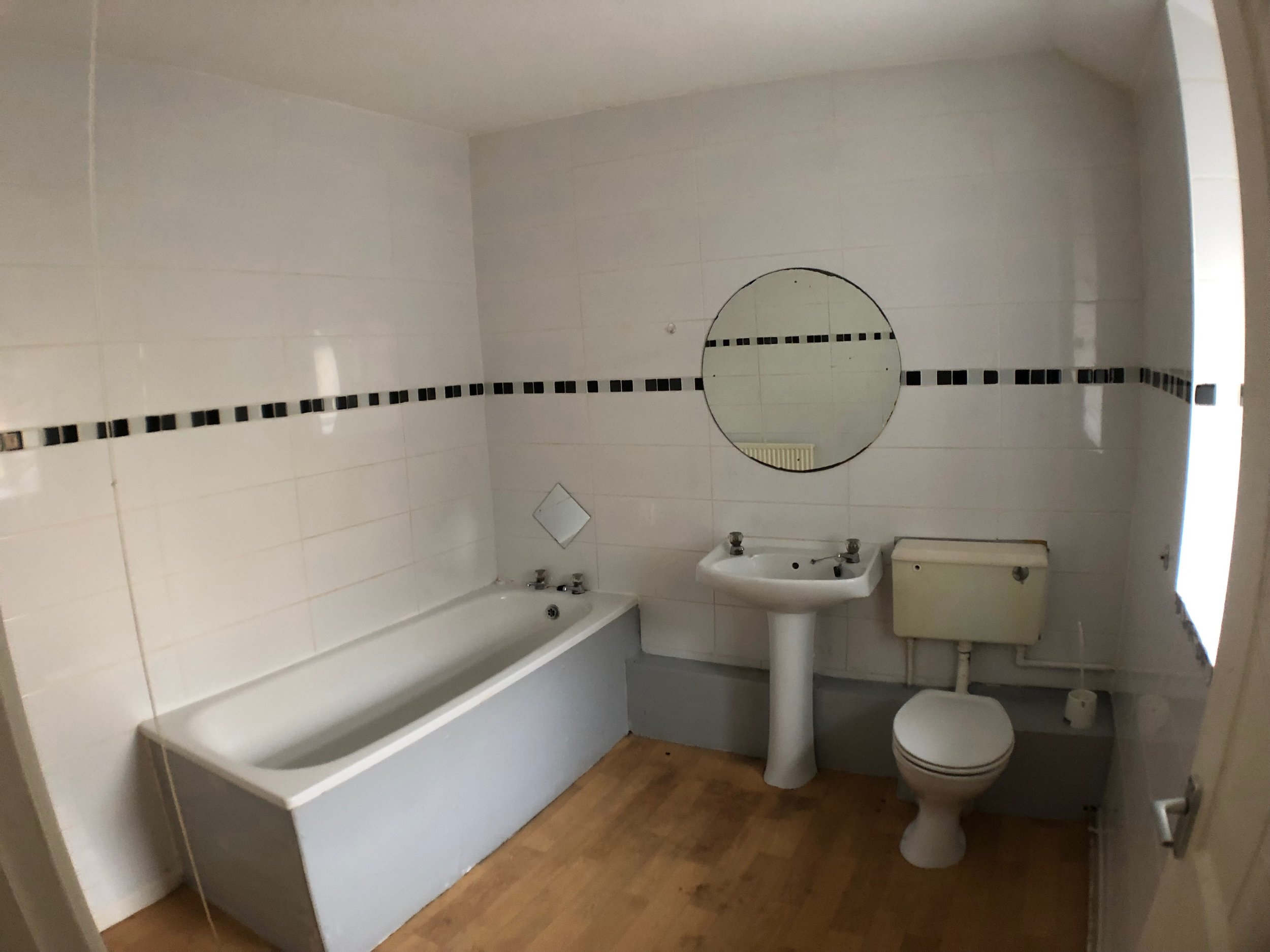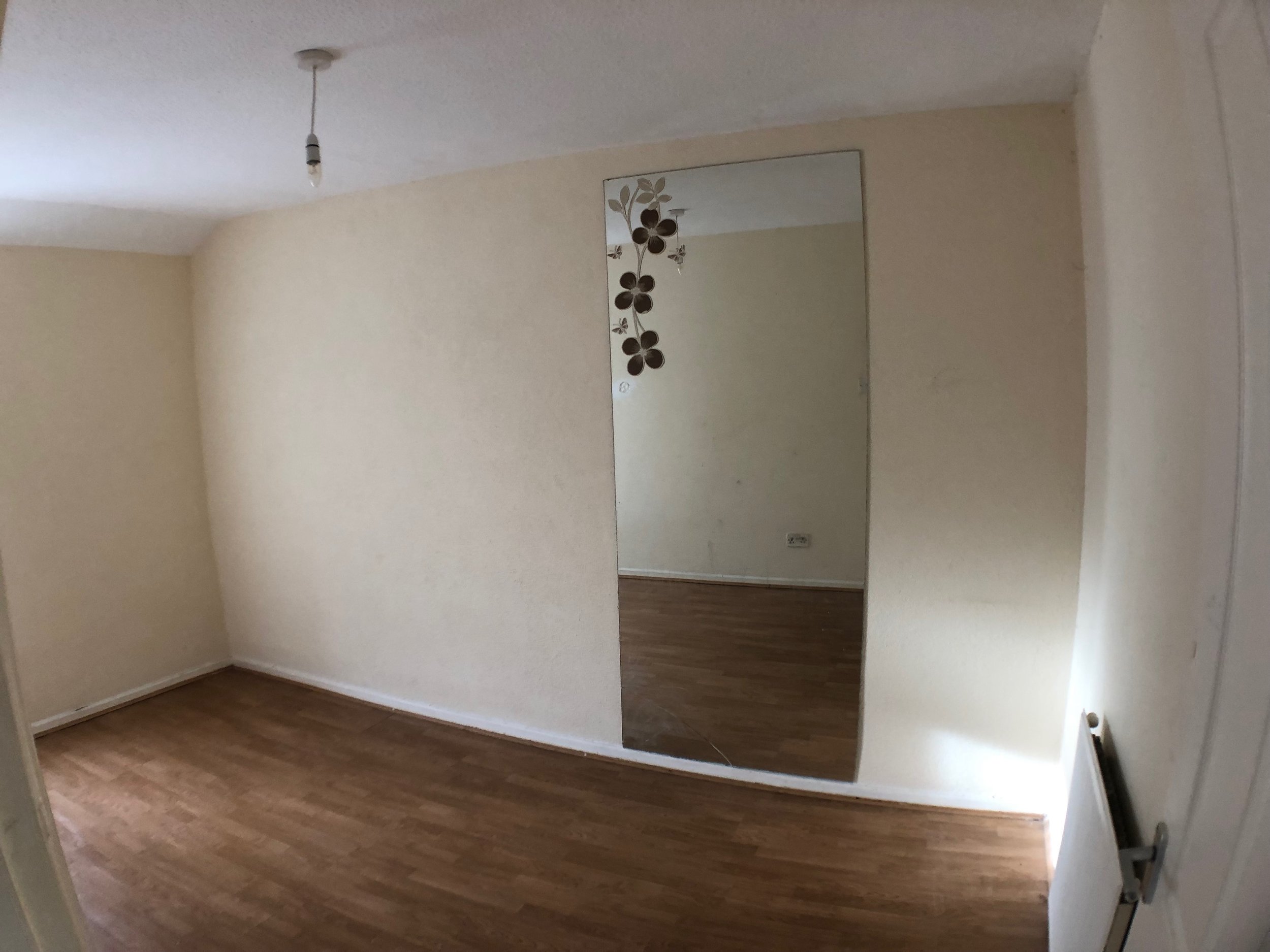 sold out
Amazing flip for £18,100 or BTL in a demand area of Treorchy
Reserve this investment opportunity for £349
Figures in Brief:
Asking Price: £69,995
Sale Agreed at: £63,500
Estimated Done Up Value: £110,000
1st exit: Flip Profit: £18,273
2nd exit: Cash Flow (BTL): £240.63
IMPORTANT NOTE! We have just finished a refurb of a property 4 doors down and have an agreed sale of £110,000!!!!!
Property Description: This is a double extended 3 bedroom mid terraced house in the heart of Treorchy. Treorchy is known as a very desirable and popular area for locals to live or rent in, especially the properties that are off the main road (High Street) allowing quiet but also a convenient short walk to the town centre that offers a number of shops, amenities and cafes. The property benefits from being on the flat, meaning it's very suitable for families with young children and the elderly, it has rear lane access with the possibility of providing off road parking and there is also an upstairs bathroom.
There is a separate hallway as you walk in and in front are the stairs that lead you up to the first floor. There is a door to the left leading you into the large reception room, this room benefits from having two large windows one to the front and one to the back. This large reception room also has an under the stairs cupboard to the back of the room. The door at the back then leads you into the kitchen which benefits from two windows and the back door allowing some natural lighting into the room. The garden is low maintenance and elevated with fencing all around, the rear lane you can access through the gate.
Upstairs are the three bedrooms and the bathroom. Bedroom one is located to the back of the property with two windows, one to the side and one to the back allowing lots of natural lighting into the room, the bathroom is also located to the back of the property with a window to the garden. Bedroom two and three are both located to the front of the property with windows to the front that would both benefit being replaced. The property is in a good overall condition, it is just dated and needing updating and some warmth and colour to it.
Property Information:
Property Address: Treorchy
Number of Bedrooms (current): 3
Is there potential to add a bedroom?: no
Reception Rooms: 1
Bathrooms/shower-rooms: 1
Property Asking Price: £69,995
Agreed Sale Price: £63,500
Fair Market Value (DUV): £110,000
Comparable 1: 105 Tynybedw Terrace, Treorchy, CF42 6RL - SOLD £123,500 - 06 November 2018 - Great condition 3bed
Comparable 2: 77 Prospect Place, Treorchy, CF42 6RF SOLD £115,000 - 15 October 2018 - Excellent condition newly refurbished 3bed
Comparable 3: 83 Tynybedw Street, Treorchy, CF42 6PY - SOLD £133,000 - 3 August 2018 - No up to date photos but must be excellent condition (bought in Feb 2017 for £72,000 VERY dated) - Larger property with 2 reception rooms
Market Status: on the market
Why is the property being sold?: Sale identified by sourcer (open market)
Is the property in a lettable condition: Yes
Is the sale price negotiable?: No
Property Type: House
Freehold or Leasehold: Freehold
Is the property part of portfolio?: No
Exit Strategy 1: BTL
Exit Strategy 2: Cash Purchase Flip (or bridge)
Exit Strategy 3: Capital Growth
If HMO strategy please select: N/A
Potential Target Demographic: Families
Refurbishments Required
Rip out
Re plaster where needed
Internal doors throughout
Windows x2 - Bedroom 2 & Bedroom 3
Boiler conversion
New Back Door
New Kitchen and Tiles
New Bathroom and Tiles
Carpets and flooring throughout
Paint and Decorate throughout
Garden tidy up
Refurbishment Costs: £18,000. Will allow for a strong refurbishment budget in order to ensure that we deliver a top end quality product to the market. You may accomplish a good finish for slightly less, but this is up to the investor.
Note We can fully project manage your build for 10% of the cost
Flip Figures (Buy, Renovate, Sell)
Purchase Price: £63500.00
Refurb costs: £18000.00
Entry legal costs: £1200.00
Exit legal costs: £1200.00
Stamp Duty: £1905.00
Survey: £470.00
Broker Fee: £400.00
SMP Consultation Fee: £2497.00
6 months of bills: £720.00 (This local council can give you 6 months free council tax once a property has been vacant for at least 6 months, this property has currently been vacant for 5 months)
Estate agent selling fees: £1320.00
6 months mortgage @3% £715
RESALE PRICE: £110,000.00
Profit: £18273.00
BTL Figures (Buy To Let)
Purchase Price: £63500.00
Deposit required 75% LTV: £18585.00
Refurb costs: £18000.00
Legal costs: £1200.00
Stamp Duty: £1905.00
Survey: £280.00
Broker Fee: £400.00
SMP Consultation Fee: £2497.00
6 months of bills: £720.00
6 months mortgage: £715.00 89717
Rental Income: £550.00
New Mortgage (3.5%): £240.63
EA Rate (10%): £55
MOE rate (10%): £55
CASH FLOW: £199.38
Money Left In: £6,717
Years to paid back: 2.8 years
Area Description: TREORCHY TOWN CENTRE - (0.2 miles) Treorchy is a village and community in Wales described as a desirable area with a bustling town centre, which is less than a mile from the property. Once a town, it retains the characteristics of a town. Situated in the county borough of Rhondda Cynon Taf in the Rhondda Fawr valley. Treorchy is also one of the 16 communities of the Rhondda. It includes the villages of Cwmparc and Ynyswen. Locals have a wide choice of shopping and amenities ranging from supermarkets, doctor surgery, Florist, Café, Takeaways.
TREORCHY COMPREHENSIVE SCHOOL - (0.6 miles)
The school has undergone some improvements funded by the council, the improvements in Treorchy are part of a wider £85m investment across Rhondda and Tonyrefail to deliver 21st Century learning facilities during 2018/19. The projects are being jointly funded through #RCTinvest and the Welsh Government's 21st Century Schools and Education Programme.
Benefits include new sixth form facilities, while its former science block will now be remodelled and developed into general classrooms and a dedicated music department which will include recording facilities with specialist equipment, and a number of practice/rehearsal rooms. This will be complete by March 2019. Sixth form pupils are already enjoying refurbished classrooms and seminar rooms while the Council is investing in a new coffee shop and dining facilities over the summer holiday. The school is already making good use from two new Multi Use Games Areas which have been delivered as part of this investment, and a third will be completed and handed over to the school next year.

Ton Pentre Infants (1.2 miles) are benefiting from an upgrade of electrical supply and mains distribution - costing approximately £20,000 and Treorchy Primary School - Part Rewire - Main Hall and Adjacent Classrooms - £35,000.
INVESTMENTS/ IMPROVEMENTS - SPORTS AND LEISURE
£200m #RCTinvest Programme - Rhondda Sports Centre in Ystrad (1.6 miles) opened its new 100-station gym in 2016, which is double the size of its old one. The current improvement works for the centre form part of a wider £750,000 investment which will also deliver upgrades to the changing room facilities at Bronwydd Pool in Porth, Sobell Leisure Centre in Aberdare and Abercynon Sports Centre. This is in addition to the £3m that has already been invested in leisure centre improvements across Rhondda Cynon Taf in recent years as part of the wider on-going £200m #RCTinvest programme. The changing room improvements at Rhondda Sports Centre will provide users with some of the most up-to-date facilities available (completion June 2018) enhancing their visits. The facilities will include:
*NEW family changing area
*NEW changing cubicles
*NEW lockers
*NEW showers
*NEW and Improved access to poolside
*NEW disabled changing facilities

RHONDDA FACH SPORTS CENTRE
£1Million will be invested to improve and future-proof Rhondda Fach Sports Centre (2.3 miles) focussing on providing the latest fitness and indoor sports. Major refurbishment work is set to get underway at Rhondda Fach Sports Centre as part of the Council's wider investment in leisure facilities across the County Borough. The £1Million improvements to Rhondda Fach Sports Centre, situated in Tylorstown, include:
*A new state-of-the-art gym
*The creation of a spin studio
*The remodelling of the main sports hall area with the creation of 2 new indoor 3G
sports pitches- the first in the borough – replacing the existing 2 five-a-side courts
*Remodelling of changing facilities
*Creation of a new main entrance and modernised reception area
*Developing partnerships with local sports clubs to create sporting pathways
*Installation of free public access computers

INVESTMENTS/ IMPROVEMENTS;
(Jan 2018) Cabinet Members have discussed a major £300m strategic capital investment to deliver huge investment in Highways, Schools, Housing and Town Centres over the next five years.
HOUSING - New Housing (£450m+) - £11m Council funding. Bringing empty properties back into use (£1.5m), new homes on Council land (£70m of Housing Association Funding) and new housing developments (£340m of public and private sector development funding).
(October 2017) Thanks to the £1m investment in Park and Ride schemes, plans for stations in Treorchy will be further developed.

ROADS (Announced Summer 2018!!)
Rhondda Cynon Taf council has allocated £200,000 in funding to consider a bypass to alleviate traffic issues in the Rhondda Valley. A major bypass could be built in the Rhondda Valley under new council plans, the relief road would take traffic out of Treorchy by linking Gelli and and the upper Rhondda in Ynyswen.
Nearest Train Station: Treorchy 0.4 miles
Any key journey times: PRIMARY SCHOOLS - Treorchy Primary School 0.3 miles, Penyrenglyn Primary School 1.3 miles, Ton Pentre Junior School 1.3 miles, Gelli Primary School 1.6 miles
HOSPITALS - Ysbyty Cwm Cynon General 2.8 miles, Royal Glamoragon Hospital 11.2 miles
TRAIN STATIONS - Treorchy - 0.4 miles, Ton Pentre - 1.1 miles
SUPERMARKETS - Lidl 0.3 miles, Iceland 0.2 miles, Co-Op 0.4 miles,Premier Stores 0.8 miles, Asda Superstore with petrol station and McDonalds 3.4 miles
LESIURE /ENTERTAINMENT - Treorchy Library 0.4 miles, Phoenix Theatre/Cinema 0.8 miles, Rhondda Sports Centre (gym, classes, swimming)2.3 miles, Rhondda Fach Sports Centre (gym, swimming) 3.8 miles, Public
Bronwydd Pool 6.3 miles, Gelli Park 1.7 miles, and the BRAND NEW Pentre Park 3G (designed for use in all weather conditions) 0.9 miles, "This is yet another example of investment in the Rhondda being undertaken by the council following the new fitness facilities at Bronwydd Pool and the major revamp of Rhondda Sports Centre, all in addition to the major infrastructure and other facilities improvements taking place in the valley"
TRANSPORT - Cardiff is a 21.8 miles (45-minutes) drive or 18.1 miles (30-minutes) to the "up-and-coming" Merthyr Tydfil. The M4 corridor is less then 17.5 miles away and the A470 a mere 10 miles, giving plenty of flexibility for travel in the area. Train Stations: Treorchy - 0.4 miles, Ton Pentre - 1.1 miles. A train from Treorchy and Ton Pentre to Cardiff Central takes an average of between 40-50 minutes.
SHOPS/ AMENITIES - The town shops are just minutes from the property offering a range of choice and affordability to locals. And 0.6 miles from the property is a texaco garage with convenient store, a Premier Store, also there are a number of local businesses offering dry cleaners, children clothes, hair boutique and an exciting, distinctive shop called 'Finishing Touches' that offers shabby chic furniture, everyday accessories and beautiful unique presents.
The fine Print
SMP operates in trust with its potential investors. SMP is registered with the Property Ombudsman Group. SMP prides itself on delivering BMV deals with accuracy and confidence. The sourcing fee for this deal is £2497 which is paid on completion of the sale. A £249 deposit is required to secure the deal which is refundable if the investor decides not to proceed to an agreed sale with the vendor, ie after viewing. The deposit is not refundable if the investor pulls out of the purchase after sale agreed.
SMP takes no responsibility if deals "fall through" for matters out of our control. It is always highlighted that property investment carries an element of risk and ultimately a deal may not be successful. There for deal owners are advised to carry out their own due diligence to confirm for themselves the findings SMP present. SMP has no control of the UK property market prices and investments can be lost or profit margins shortened with the fluctuating market