Fantastic £30k+ flip with the benefit of (potential) Council funding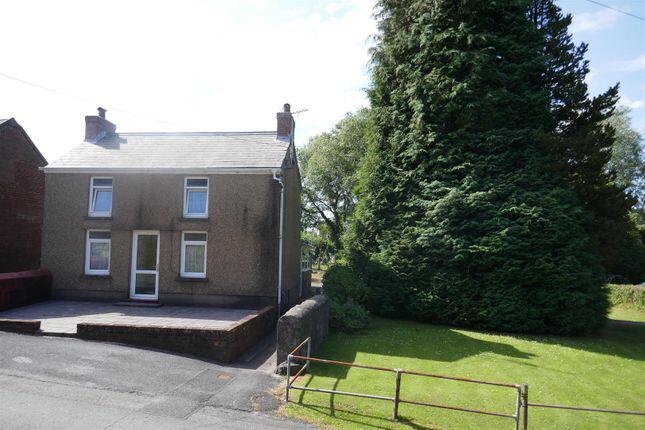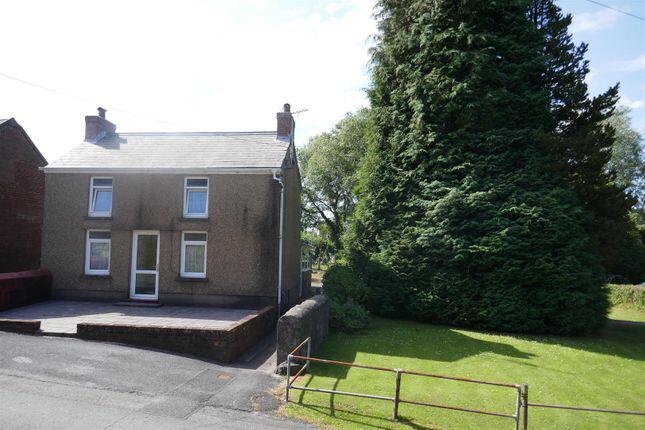 Fantastic £30k+ flip with the benefit of (potential) Council funding
Reserve this investment opportunity for £499
Figures in Brief:
Sale Agreed at: £107,500
Estimated Done Up Value: £190,000
1st exit: Flip Potential Profit: £30,719
2nd exit: Cash Flow (BTL): £ 104.38
Property Description: This deceptively large and attractive Period house is in a central position in walking distance of local amenities within the popular village of Gwaen Cae Gurwen. As per the pictures it sits on a large piece of very well kept land. The house itself is in need of refurbishment and comprises of downstairs toilet and separate loo, pls a kitchen/diner and 2 spacious living/sitting rooms Dining Room and a side Porch. It also has a cloakroom; Kitchen and Breakfast area. Upstairs are 3 generous sized bedrooms. Outside there are large lawned grounds with mature trees. In addition it has a cellar and a garden shed.

As per the images the property is in need a complete interior refurbishment however the costly windows and roof are suitable from initial inspection. Refurb layout would remain similar however an additional upstairs ensuite shower room would create a better layout and improve sell-ability and value.
Property Information:
Property Address: Quarry Place, Gwaun Gurwen, Ammanford, Carmarthenshire, SA18 1EY
Number of Bedrooms (current): 3
Is there potential to add a bedroom?: No
Reception Rooms: 2
Bathrooms/shower-rooms: 1
Property Asking Price: 119,500
Agreed Sale Price: 107,500
Fair Market Value (DUV): 190,000
Comparable 1: Sold for: £190,000 06 Jun 2018 19, Gron Road, Gwaun Cae Gurwen, Ammanford, Neath Port Talbot SA18 1HD Within 0.5 miles https://www.google.com/maps/place/19+Gron+Rd,+Gwaun-Cae-Gurwen,+Ammanford+SA18+1HD/@51.7903107,-3.8834627,17z/data=!4m13!1m7!3m6!1s0x486e577dcfcfcac7:0xc5ee58e150750b83!2s19+Gron+Rd,+Gwaun-Cae-Gurwen,+Ammanford+SA18+1HD!3b1!8m2!3d51.7903973!4d-3.8836146!3m4!1s0x486e577dcfcfcac7:0xc5ee58e150750b83!8m2!3d51.7903973!4d-3.8836146
If no comparables, please state why there are no direct comparables: Yes - values ranged from £190 - £200k
Market Status: Sale Secured by Sourcing Agent
Why is the property being sold?: Sale identified by sourcer (pen market)
Is the property in a lettable condition: No
Is the sale price negotiable?: No
Property Type: House
Freehold or Leasehold: Freehold
Is the property part of portfolio?: No
Exit Strategy 1: Cash Purchase Flip (or bridge)
Exit Strategy 2: BTL
Exit Strategy 3: N/A
If HMO strategy please select: N/A
Potential Target Demographic: Families
Refurbishments Required
Estimated Refurbishment Costs: £35,000
Weatherguard Paint/spray house on outside
Rip out existing
New electrics throughout
Complete heating system
Need new kitchen
Need new bathroom
Skim downstairs
Skim all of upstairs
All new doors needed
Paint and decorate throughout
New flooring

SMP Can project manage the build for 10% +VAT of the refurb amount

The local council in this area are offering a 0% loan of up to £25,000 for properties that have been empty for at least 6 months to bring them back into a liveable condition.
Flip Figures (Buy, Renovate, Sell)
Purchase Price: £107,500
Refurb costs: £ 35,000
Entry legal costs: £1200
Exit legal costs: £1000
Stamp Duty: £3225
Survey: £450
Broker Fee: £400
SMP Consultation Fee: £4997
Estate agent selling fees: £2599
RESALE PRICE: £ 190,000
Potential Profit: £30,719
BTL Figures (Buy to let)
Purchase Price: £107,500
Refurb costs: £35,000
Legal costs: £1200
Stamp Duty: £3225
Survey: £ 450
Broker Fee: £400
SMP Consultation Fee: £4995
Rental Income: £650
New Mortgage (3.5%): £415.63
EA Rate (10%): £65
MOE rate (10%): £65
CASH FLOW: £104.38
Money left in deal £13,180
Disclaimer : Perform your own Due Diligence. The ROI above is not a guaranteed return and is an indication of the potential based on achieving the relevant figures in all aspect of the purchase, refurbishment and refinance/resale. All figures will be subject to the buyers status and market fluctuations.
Area Description: Quarry Place in Gwaun Cae Gurwen is in Wales. The postcode is within the Gwaun-Cae-Gurwen ward/electoral division, which is in the UK Parliamentary Constituency of Neath.

This postcode has support for superfast broadband at one or more premises.

Ammanford took its current name on 20 November 1880. The community that existed then and now known as Ammanford dates back to around the early 19th century. At that time the main highways went through the area, not to it. The north–south road from Llandeilo and Llandybie went to Betws, and the east–west road from the Amman Valley went to Penybanc and Tycroes, and further afield, both converging at a crossroads (now Ammanford Square). This in turn led to the development of coaching inns or staging inns and taverns catering for the needs of the traveller. The area eventually became identified by the name of one of these hostelries – Cross Inn.

The community of Cross Inn centred on the activity of the cross road, along with a small group of low-grade cottages sited in the vicinity of Carregaman Isaf which became known as Pentrefacas. Betws was a larger hamlet with the parish church, St David's, as its focal point. All the area to the west of the River Amman fell within the parish of Llandybie.
Nearest Train Station: Ammanford railway station
Any key journey times: Ammanford is served by the A483 and A474 roads. Ammanford railway station is a stop on the Heart of Wales Line, with trains to Llanelli and Swansea to the south and Shrewsbury to the north.
The fine Print
SMP operates in trust with its potential investors. SMP is registered with the Property Ombudsman Group. SMP prides itself on delivering BMV deals with accuracy and confidence. The sourcing fee for this deal is £4997(inc VAT) which is paid on completion of the sale. A £499 deposit is required to secure the deal which is refundable if the investor decides not to proceed to an agreed sale with the vendor, ie after viewing. The deposit is not refundable if the investor pulls out of the purchase after sale agreed.
SMP takes no responsibility if deals "fall through" for matters out of our control. It is always highlighted that property investment carries an element of risk and ultimately a deal may not be successful. There for deal owners are advised to carry out their own due diligence to confirm for themselves the findings SMP present. SMP has no control of the UK property market prices and investments can be lost or profit margins shortened with the fluctuating market