Was £3997 - Now £1997: Juicy flip for approx £20k profit or keep as BTL (Buy-to-let) Bin Haverfordwest (SMP012)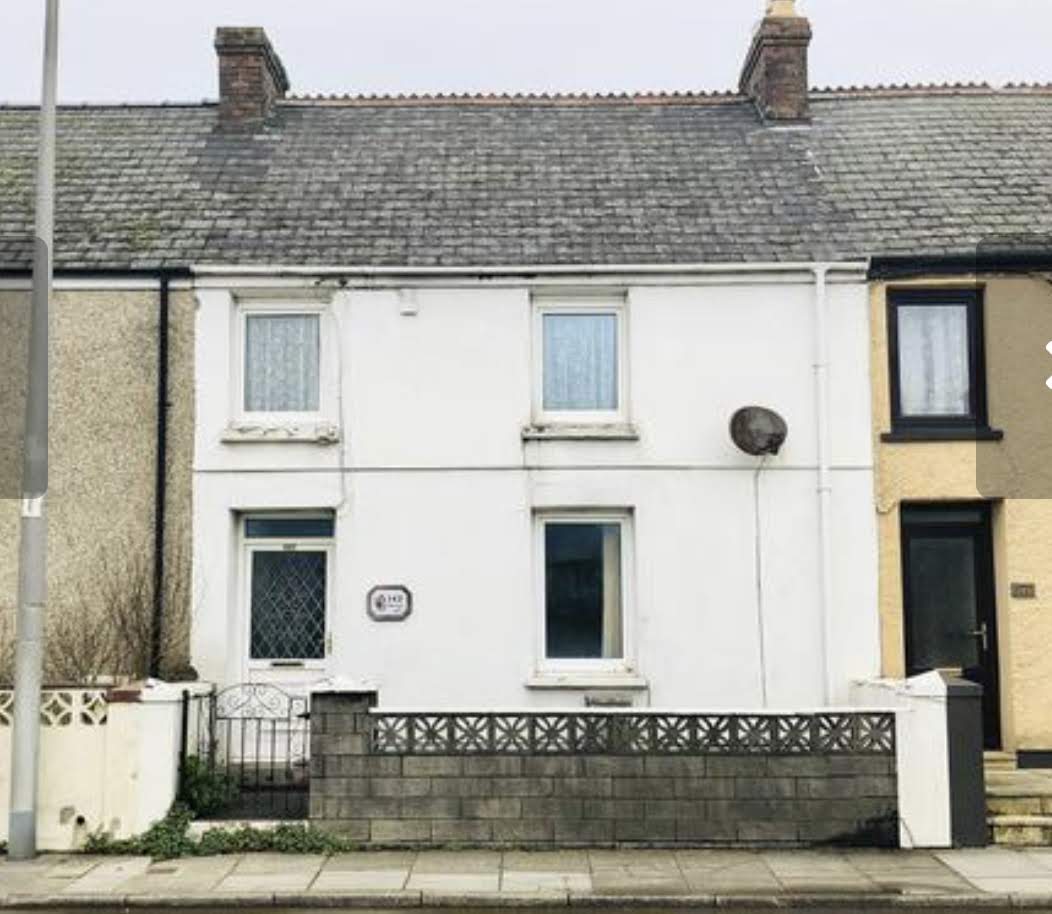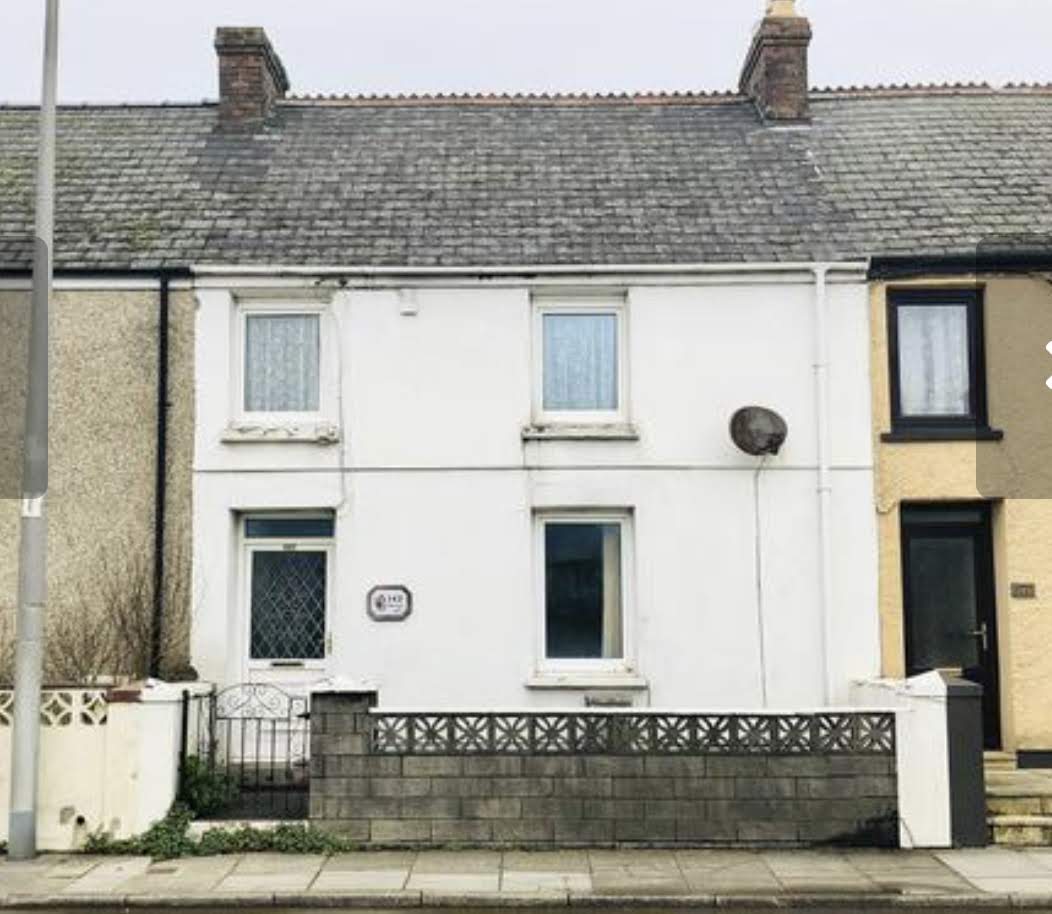 sale
Was £3997 - Now £1997: Juicy flip for approx £20k profit or keep as BTL (Buy-to-let) Bin Haverfordwest (SMP012)
Was £3997 - Now £1997 Source Fee
Reserve this investment opportunity for £199
Figures in Brief:
Sale Agreed at: £85,000
Estimated Done Up Value: £140,000
1st exit: Flip Profit: £19,793
2nd exit: Cash Flow (BTL): £173.75
Property Description: This mid terrace property can be accessed from the road through gates to a small court area leading to the front door. From the entrance door is the tiled hallway which leads to the rest of the property. Downstairs, there are the lounge area and separate dining room area and a medium sized kitchen. Up the stairs to the landing, a medium sized bathroom is to right and rear of the property. There are a double and a single sized bedrooms to the front of property down to the front of the property and the next double sized bedroom at the rear overlooking the rear garden. There is an external door to an enclosed garden at the with a bricked storage shed (roof needs attention). Services: We are advised that Water, Electricity, Gas Phones lines are connected. Externally: To the rear of the property is a enclosed garden area. At the front there are parking spaces on Portfield Road and surrounding streets.
Property Information:
Property Address: Haverfordwest, Pembrokeshire, SA61 1DZ.
Number of Bedrooms (current): 3
Is there potential to add a bedroom?: None.
Reception Rooms: 2
Bathrooms/shower-rooms: 1
Property Asking Price: £98,000
Agreed Sale Price: £85000
Fair Market Value (DUV): £140,000
Comparable 1: 22 Delapoer Drive, Haverfordwest, SA61 1ES. Sold on 19/10/18. £137,500
Comparable 2: 31 Cartlett, Haverfordwest, SA61 2LH. Sold on 24/10/18. £133,000
Comparable 3: 21 Rackhill Terrace, Haverfordwest, SA61 2RP. Sold on 08/02/19. £134,000
Market Status: on the market
Why is the property being sold?: Sale identified by sourcer (pen market)
Is the property in a lettable condition: No
Is the sale price negotiable?: No
Property Type: House
Freehold or Leasehold: Freehold
Is the property part of portfolio?: No
Exit Strategy 1: Cash Purchase Flip (or bridge)
Exit Strategy 2: BTL
Exit Strategy 3: Capital Growth
If HMO strategy please select: N/A
Potential Target Demographic: Families
Refurbishments Required
Refurbishment Costs: Budget: up to £21,000
01. Medium Kitchen.
02. Bathroom.
03. 3 x Bedrooms.
04. Combination boiler and radiators.
05. Re-wire property.
06. Kerb appeal.
07. Garden area with raised concrete elevation.
08. Damp proof_ wall, ceiling etc.
09. Carpeting
10. Paint internal and exterior.
11. Repair cracked in the wall & ceiling
12. Test for asbestos on storage shed roof and replace with new roofing.

(*) Pembrokeshire County Council offers a H2H (houses to homes) loan scheme for refurbishment projects. Subject to eligibility.
SMP Can project manage the build for 10% +VAT of the refurb amount
Flip Figures (Buy, Renovate, Sell)
Purchase Price: £85,000
Refurb costs: £21,000.00
Entry legal costs: £1200.00
Exit legal costs: £1000.00
Stamp Duty: £2550
Survey: £450.00
Broker Fee: £400
SMP Consultation Fee: £3997.00
Estate agent selling fees: £2394
RESALE PRICE: £140,000
Profit: £19,793
BTL Figures (Buy to let)
Purchase Price: £85,000
Refurb costs: £21,000
Legal costs: £1200.00
Stamp Duty: £2550
Survey: £ 450
Broker Fee: £400
SMP Consultation Fee: £3997.00
Rental Income: £600.00
New Mortgage (3.5%): £306.25
EA Rate (10%): £60
MOE rate (10%): £60
CASH FLOW: £173.75
Disclaimer : Perform your own Due Diligence. The ROI above is not a guaranteed return and is an indication of the potential based on achieving the relevant figures in all aspect of the purchase, refurbishment and refinance/resale. All figures will be subject to the buyers status and market fluctuations.
Area Description: Haverfordwest is a market town, the county town of Pembrokeshire and an important road network hub between Milford Haven, Pembroke Dock, Fishguard and St David's as a result of its position at the tidal limit of the Western Cleddau. The majority of the town, comprising the old parishes of St. Mary, St. Martin and St. Thomas, lies on the right (west) bank of the river. On the left bank are the suburbs of Prendergast and Cartlett. At this point, a pair of sandstone ridges extending east-west and separated by a deep, narrow valley, are cut through by the Western Cleddau. This leaves two high spurs on the west side of the river.

The town has been English-speaking for centuries (south Pembrokeshire being known as 'Little England Beyond Wales'), but because the town markets traded the goods of Welsh farmers to the north and east, there has always been a significant Welsh-speaking influence. The suburb of Prendergast seems to have originated as an extramural Welsh dormitory, dating from the times when all agricultural trade had to pass through the borough and the fearful Normans before the destruction of Anglo-Norman power in 1136 tried to prevent Welshmen bearing arms from entering within the castle walls after nightfall.

Schools
Haverfordwest High VC School, an English-medium secondary school, was formed in 2018 by the merger of Sir Thomas Picton School and Tasker Milward School.

Pembrokeshire College, an affiliated college of the University of Glamorgan, is situated in the Merlin's Bridge suburb of the town. The college serves as the principal centre of further and higher education in Pembrokeshire.

Ysgol Caer Elen, a new Welsh-medium school opened in September 2018 for pupils aged 3 to 16. It replaces Ysgol Gymraeg Glan Cleddau, which closed in August 2018. The new school cost £28 million to build and has the capacity for 315 primary and 600 secondary pupils. The nursery has the capacity for 45 children.

Redhill Preparatory School is an independent school established in 2001 which includes a Montessori learning component for younger pupils.

Waldo Williams Primary School opened in 2019, combining the former Mt Airey and Haverfordwest Church in Wales VC schools..

Health and sport
Haverfordwest County A.F.C., an association football team, play at New Bridge Meadow Stadium. They play in the Welsh Football League Division One. The town is also home to rugby union club, Haverfordwest RFC, which formed in 1885 and Haverfordwest Cricket Club.

In 2009 Haverfordwest's sports and leisure provision benefited from significant investment with the opening of a new £8 million leisure centre situated at St. Thomas Green.
The kayaking club venture to sea as well as using the rivers.

The site of the former Sir Thomas Picton School (now part of the newly formed Haverfordwest High VC School) also benefits from a wide range of sporting facilities including a purpose-built sports centre, hockey pitch, astro-turf and full-sized athletics track.

Withybush General Hospital is one of the main hospitals of West Wales and part of the Hywel Dda Local Health Board, formerly Pembrokeshire & Derwen NHS Trust. The paediatric and maternity services have now been moved to Carmarthen.

The headquarters of Hywel Dda Health Board (covering Pembrokeshire, Carmarthenshire and Ceredigion) are in Haverfordwest.

Shops and transport links
Haverfordwest town, offers shops and boutiques like Tesco, Lidl, Aldi, Morrisons, Iceland, Debenhams, Next, Marks and Spencer's, Boots the chemist, Palace cinema, Costa coffee shop,

Public Library, Schools, High Street Banks, Doctor's surgeries etc. Haverfordwest location means you are within 20 minutes of beaches like Newgale, Broad Haven, Little Haven, Dale, St. Brides etc. and eateries and restaurant at these locations, too
Nearest Train Station: Haverfordwest (5 minutes drive)
Any key journey times: It is within 15 minutes drive of Milford Haven train station and within 25 minutes drive (about 6.9 miles) to Pembroke Dock train station.

Swansea train station and within 1 hour 35 minutes (about 65.5 miles) or by Road on the via A48 to M4 onto A477.

Cardiff (CDF) train station and within 2 hours 15 minutes drive (about 105.3 miles) via A4076 to M4 and B4267 to the centre of Cardiff. And, within 2 hours 45 minutes by train

National Express Bus route, within 15 minutes (drive) from property. Ferry Port provides links with Ireland and beyond.
The fine Print
SMP operates in trust with its potential investors. SMP is registered with the Property Ombudsman Group. SMP prides itself on delivering BMV deals with accuracy and confidence. The sourcing fee for this deal is £3997(inc VAT) which is paid on completion of the sale. A £399 deposit is required to secure the deal which is refundable if the investor decides not to proceed to an agreed sale with the vendor, ie after viewing. The deposit is not refundable if the investor pulls out of the purchase after sale agreed.
SMP takes no responsibility if deals "fall through" for matters out of our control. It is always highlighted that property investment carries an element of risk and ultimately a deal may not be successful. There for deal owners are advised to carry out their own due diligence to confirm for themselves the findings SMP present. SMP has no control of the UK property market prices and investments can be lost or profit margins shortened with the fluctuating market