Planning approved for 15 Bed EnSite HMO in Stoke + Commercial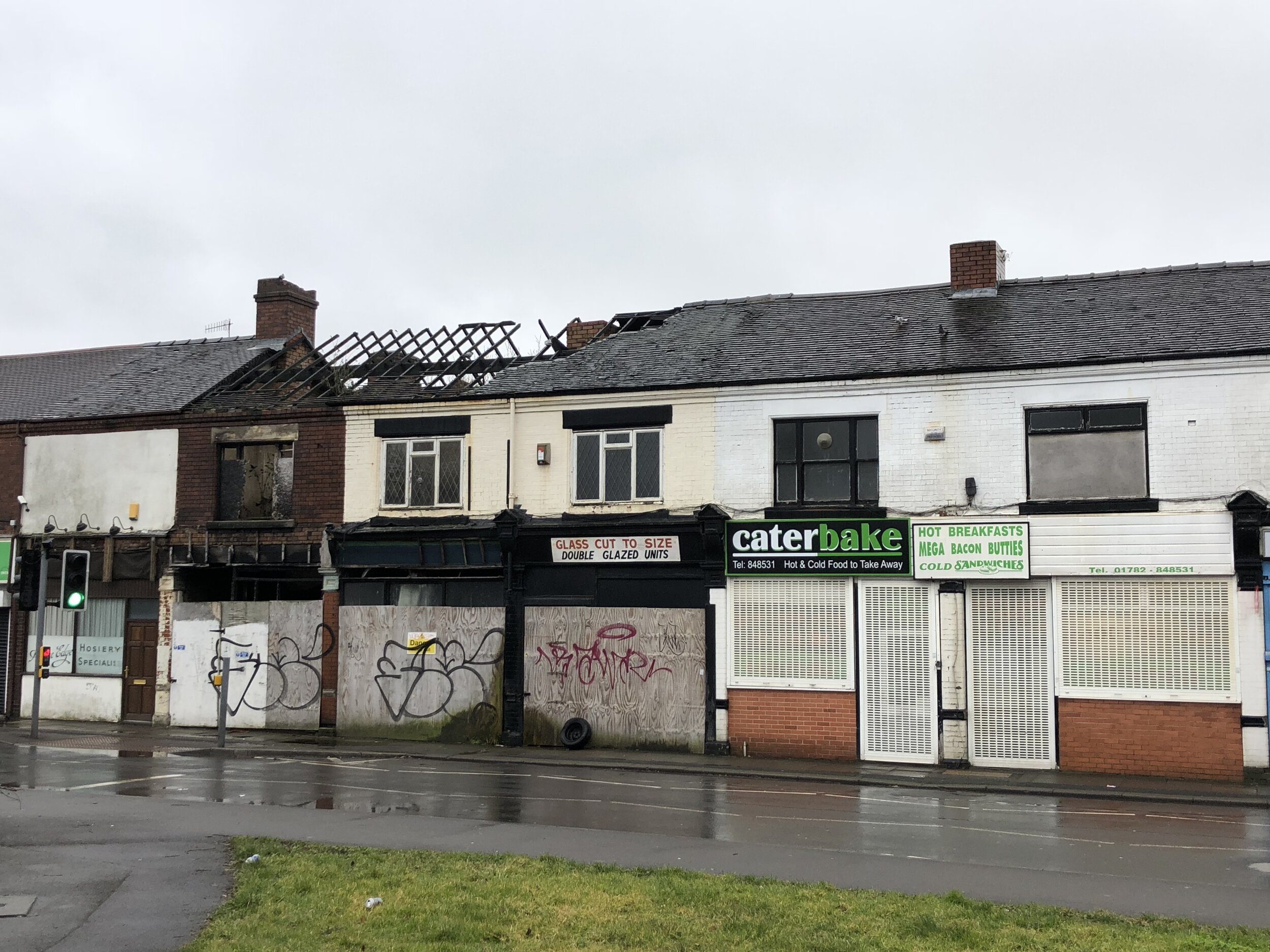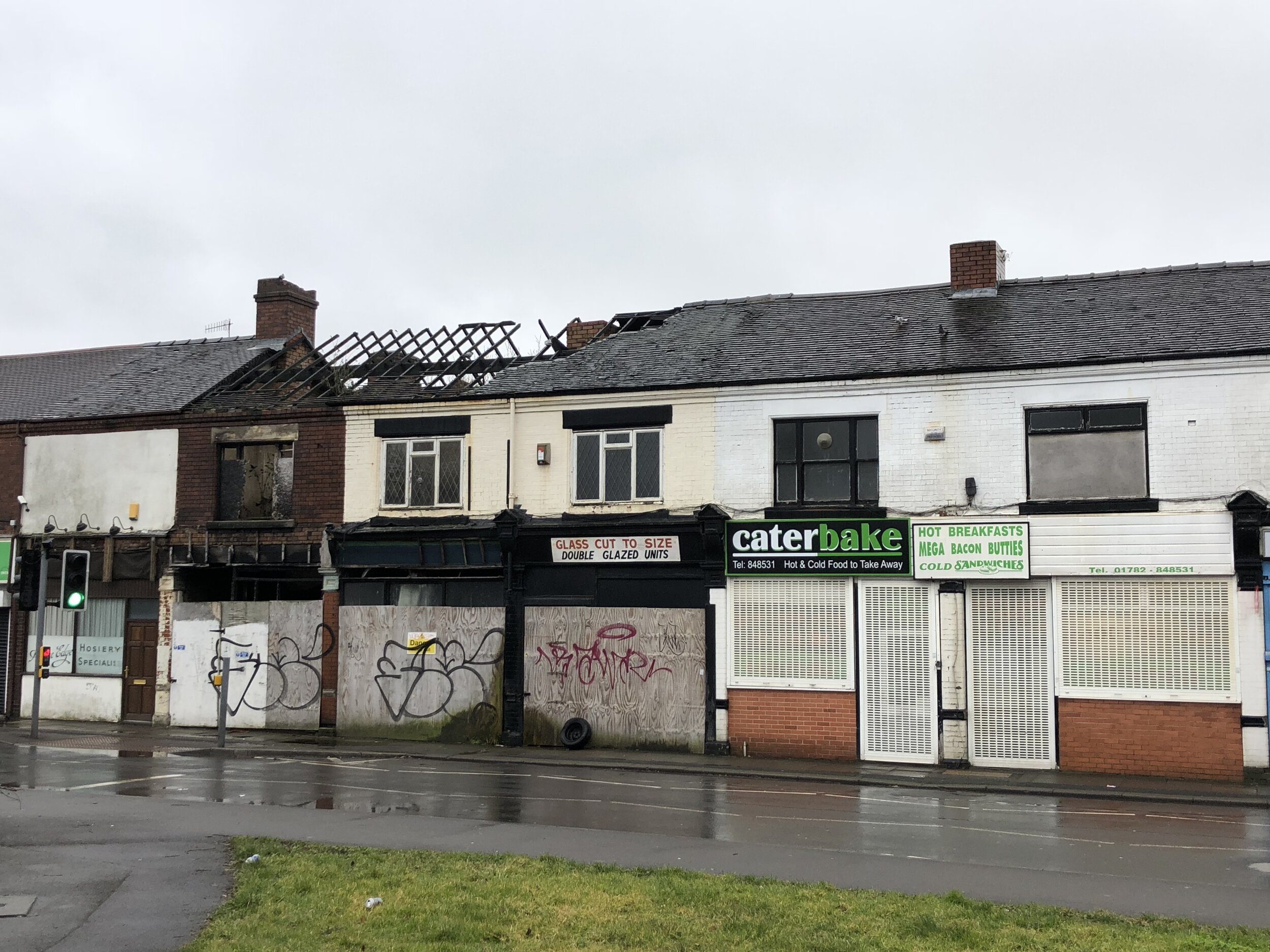 Planning approved for 15 Bed EnSite HMO in Stoke + Commercial
Reserve this investment opportunity for £497
Figures in Brief:
Sale Agreed at: £350,000
Estimated Done Up Value: £864,000 (if per 9x commercial multiplier)
1st exit: Flip Potential Profit: £174,000
2nd exit: Cash Flow (BTL): £3710
Property Description: As per images this is a dilapidated building that has had planning permission granted to have 3 HMO's(15 en-suite bed) and 3 offices (convertible to smaller office spaces to suit budgets)
Planning Application No: 62947/FUL
Description: Installation of replacement shopfronts to create 3 retail units, replacement roof including rear dormers to create additional floor, part change of use of building to create 3 houses of multiple occupation (comprising 15 rooms in total), single storey rear extension and elevation alterations
Structural Inspection Survey Report available on request
Property Information:

Property Address: 77-87 Liverpool Road ST4 1AE
Number of Bedrooms: 15
Agreed Sale Price: £350,000
Fair Market Value (DUV): £850k - £1m
Estimated Refurbishment Costs: £300,000
Flip Figures (Buy, Renovate, Sell)
Purchase Price: £350,000
Refurb costs: £300,000
SMP Consultation Fee: £4997
RESALE PRICE: £864,000
Potential Profit: £170,000 approx
HMO Figures
Purchase Price: £350,000
Refurb costs: £300,000
SMP Consultation Fee: £4997
Rental Income: £8000
Rent is £400 pm per ensuite x 15
Plus £2000 pm for commercials
New Mortgage (3.5%): £1890
Estate Agent Rate (15%): £1200
Management & operating Expenses (15%): £1200
CASH FLOW: £3710
Money left in deal £29,000
Money out in 7 months
Disclaimer : Perform your own Due Diligence. The ROI above is not a guaranteed return and is an indication of the potential based on achieving the relevant figures in all aspect of the purchase, refurbishment and refinance/resale. All figures will be subject to the buyers status and market fluctuations.
Area Description: Property location is 5-7 min walk to Staffordshire University, main Stoke-on-Trent station, civic centre, town centre and Royal Stoke hospital. High rental demand ( tested using dummy ads).
The fine Print
SMP operates in trust with its potential investors. SMP is registered with the Property Ombudsman Group. SMP prides itself on delivering BMV deals with accuracy and confidence. The sourcing fee for this deal is £4997(inc VAT) which is paid on completion of the sale. A £497 deposit is required to secure the deal which is refundable if the investor decides not to proceed to an agreed sale with the vendor, ie after viewing. The deposit is not refundable if the investor pulls out of the purchase after sale agreed.
SMP takes no responsibility if deals "fall through" for matters out of our control. It is always highlighted that property investment carries an element of risk and ultimately a deal may not be successful. There for deal owners are advised to carry out their own due diligence to confirm for themselves the findings SMP present. SMP has no control of the UK property market prices and investments can be lost or profit margins shortened with the fluctuating market